14 Jul 2013 66017 Commentshttps%3A%2F%2Fjacobheiss.com%2F2013%2F07%2Fon-zimmermans-acquittal-an-trayvon-martins-death%2FOn+Zimmerman%27s+Acquittal+and+Trayvon+Martin%27s+Death2013-07-14+22%3A29%3A37Jacob+Heisshttps%3A%2F%2Fjacobheiss.com%2F%3Fp%3D660
by Jacob Heiss in Bible, Christian praxis, Jurisprudence, Justice, Politics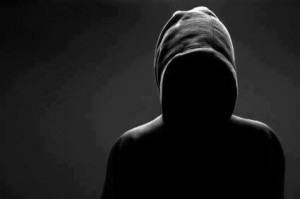 Unless you're not an American or have been living under a rock, you're probably flush with exposure to pointed discussion about George Zimmerman being found not guilty of second-degree murder or manslaughter in the fatal shooting of Trayvon Martin. I have strong and yet also mixed feelings on this matter, and I've perused a good portion of others' perspectives over the past couple days. On the one hand, I cannot argue that the jury exercised a lapse in judgment given the specific charges Zimmerman faced and the relative strength of the prosecution and defense. On the other hand, I cannot say that justice has been served with any definitive sense of closure based on the simple fact that a grown man wielding a handgun whist serving as a volunteer neighborhood watch shot to death a teenager wielding a bag of skittles with no legal repercussion to date–even after that man was instructed by a 911 dispatcher to avoid engaging that teenager in the first place with subsequent state investigation concluding that Zimmerman had racially profiled Martin despite Martin "not being involved in any criminal activity at the time of the encounter."
To share some personal context, I do not ascribe to the overt, anti-gun camp's philosophy. And while I earnestly try to embrace a life of peacemaking and non-violence, I cannot ascribe to all out pacifism. If it truly was the case that Martin attacked Zimmerman, then Zimmerman had the right to defend himself. But did Zimmerman provoke Martin first? Did Zimmerman exercise asymmetric force in responding to Martin even if it is true that Martin attacked him? Questions like these remain frustratingly outstanding. At the very least, Zimmerman's case does bring to light problems with the invoked "stand your ground" legislation that became so critical to his criminal defense. While I don't pretend to have completely analyzed the ways that race and class  played a key, deleterious role in the events that took place in Sanford, Florida on February 26, 2012, I sure am glad that I do not live in a state that will acquit a man like George Zimmerman while finding guilty a woman like Marissa Alexander. In case her name sounds unfamiliar, Alexander is a young, African American woman sentenced to a twenty year prison term for firing warning shots against her allegedly abusive husband, i.e. without actually shooting him. Why a black mother cannot successful cite "stand your ground" legislation in her legal defense after firing warning shots at a fully grown assailant in her own home while a Hispanic, volunteer security guard can successfully cite that same legislation after shooting to death a teenager on the street in the rain is utterly beyond me. I don't know exactly what is going on here, but it's not justice.
On that point, while I expected a divergence of opinion about whether justice had been ultimately served in Zimmerman's trial regardless of my views on the matter, I have been surprised at the complete apathy many people have espoused about the story in general. For a lot of folks, Florida v. Zimmerman was evidently little more than a ponderous cloud of datum clogging their evening news and afternoon twitter feed, a grand distraction hyped to the heights of public opinion by media cashing in on the story–no matter what the actual ramifications of that story might be for America in general or the families of Martin and Zimmerman in particular. Given this, I thought I'd share some reflection communicated by my friend and former Princeton Theological Seminary colleague, Trajan McGill. Since this is some of the best, most concise analysis I've seen so far, I'll let Trajan's words and a parting note from the biblical book of Amos speak for themselves in conclusion:
So I don't think the jury here had much choice. It isn't about whether they think he's almost certainly guilty. If it is possible to hold a reasonable doubt, then they have to go with not guilty. And if you think our court system is unfair toward blacks today, just imagine where it would be if you started lowering the standard of proof below "beyond a reasonable doubt" down to "we think he did it." But here's the thing: if you are feeling actually celebratory about this outcome, you need to just be quiet and meditate on that for a while. Because what is proven beyond a reasonable doubt is that some damn fool with a wannabe hero complex, carrying a holster full of bullets and prejudice decided some black kid walking to his dad's house was not only automatically worth calling 911 about, but needed to be followed and harassed. He then created a totally unnecessary confrontation that resulted in the death of a teenager. That much is proven even if George Zimmerman's version of the story is true. So don't call him a hero, and don't call this justice. This is, at best, a case where there is no way to carry out actual justice but where nevertheless somebody out of his own idiocy triggered a tragedy that cost a life.

Another thing that I think needs to be said here: there is a certain kind of man who becomes a bigger man when he's carrying a gun. That kind of man should never carry a gun. If being armed affects the size of your sense of self and the degree of confidence you have in your manhood…if you walk differently when you have a gun on you–and I mean more self-assuredly rather than more carefully…if it makes you more likely to casually walk right into a confrontation rather than more cautious about bringing something that can kill into the midst of a situation…if you are a bigger man when you are carrying a gun, then you need to put it away and lock it up, go take some time and find yourself, and wait until you've grown into a full man in your own right. Only once it doesn't change who you are to hold a tool like that will you be ready to do so.
"This is what the Lord says to Israel: 'Seek me and live…There are those who turn justice into bitterness and cast righteousness to the ground… Hate evil, love good; maintain justice in the courts… Let justice roll on like a river, righteousness like a never-failing stream!'" ~ Amos 5:4, 7, 15, 24.