31 Jul 2013 67012 Commentshttps%3A%2F%2Fjacobheiss.com%2F2013%2F07%2Ffinding-happiness-between-my-desires-and-gods-will%2FFinding+Happiness+Between+My+Desires+and+God%27s+Will2013-07-31+16%3A50%3A58Jacob+Heisshttps%3A%2F%2Fjacobheiss.com%2F%3Fp%3D670
by Jacob Heiss in Bible, Christian praxis, Pwn All The Things, Q&A, Shop Talk, Theology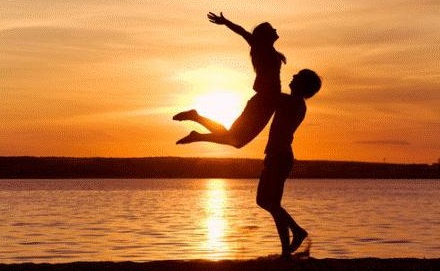 I've discovered that one of the things that motivates me to write swiftly and, evidently, pretty decently is when I encounter pointed questions from people about whom I deeply care. (Also, when topics arise that just happen to weirdly pique my interest.) So, I've decided to launch a new Q&A series addressing stuff like this as it organically arises in my conversation with folks. For this first installment, we'll take a look at an example of one whole category of questions that I hear with greater frequency than anything else from people who are earnestly trying to follow Jesus. Enjoy!
Q. How does one truly, totally trust God? What part do my desires and sense of "need" play in the process? For years, I've heard that the Creator of the universe doesn't need my help–God already knows how every series of events is going to play out in the end, including all my decisions. So, do I restrain my own wishes and just go with the flow as life progresses? Or do I take action when some particular set of conditions come into play? In either case, what does it mean to trust God amidst all this?

Trying to resolve this question has always been really tough for me. I have repeatedly tried to "be in God's will" with all that I am and all that I do. And I have also been told that being "in God's will" means that I would be happy and at peace. When I was younger, I was also told by a lot of people possessing some sort of spiritual authority precisely what God's will was–basically, I was told that my own wishes and desires didn't matter. As I look back on everything I've been through over the years, I can honestly say that I have experienced a lot of happy times in my life; however, I cannot say that I am happy and "at peace." And so now, I have a really hard time believing that I will ever get what I really want–leaving it to God alone to work out supernaturally or something–and so I am compelled to try and help Him get the ball rolling!

What part do my desires play in living in a God-honoring way? This conflict of desires and disconnect between what I have been told about how my life in God should look for feel can cause a lot of stress.
What a great question! The standard, from-the-hip Bible verse people often bust out on this topic of Proverbs 3:5-6 is actually pretty instructive: Trusting in God with all your heart means NOT merely taking your own counsel alone, acknowledging God in every dimension of your life, and walking the path towards which God directs you when that actually happens. Conflicting desires are just a process challenge, meaning they present no fundamental barrier to moving towards some goal that God finds satisfying while you trust God.
Sure, there are times where we want something that is not in our best interests to pursue, in which case you could say that our desires truly conflict with God's will–I find that cases like these are usually the really obvious ones where we are morally obligated to do or not do something, e.g. steal, lie, cheat, dodge legitimate responsibility, appropriately love our neighbor, etc. On the other hand, it's possible for God to be totally okay with multiple different outcomes in the case of morally permissible activity, e.g. which godly spouse do I marry, which pair of shoes do I wear today, which healthy faith community do I join, which decent job do I work / carrier path do I embark upon, etc. In cases like these, it's possible to encounter conflicting desires where no particular course of action once chosen would conflict with God's will because all courses of action under consideration are morally permissible. In my experience, this is the majority of life; in fact, we can actually expect to encounter more situations like this as we grow in strength and encounter more possible options.
In the event that we don't know how to reconcile conflicting desires where all of those desires are basically ethical, trusting God at least in part means picking an option (even if that option is rejecting all courses of immediate action to gain more clarity, wisdom, etc. before making a move) while believing that God will remain with us and continue to love us moment by moment even in that place of ambiguity of future outcome. This is one reason why an oppositional state of affairs to trusting God is worrying, and that's why Jesus instructs his followers to eschew worrying specifically by trusting God, e.g. Matthew 6:24-34:
"No one can serve two masters. Either you will hate the one and love the other, or you will be devoted to the one and despise the other. You cannot serve both God and money. Therefore I tell you, do not worry about your life, what you will eat or drink; or about your body, what you will wear. Is not life more than food, and the body more than clothes? Look at the birds of the air; they do not sow or reap or store away in barns, and yet your heavenly Father feeds them. Are you not much more valuable than they? Can any one of you by worrying add a single hour to your life?

"And why do you worry about clothes? See how the flowers of the field grow. They do not labor or spin. Yet I tell you that not even Solomon in all his splendor was dressed like one of these. If that is how God clothes the grass of the field, which is here today and tomorrow is thrown into the fire, will he not much more clothe you—you of little faith? So do not worry, saying, 'What shall we eat?' or 'What shall we drink?' or 'What shall we wear?' For the pagans run after all these things, and your heavenly Father knows that you need them. But seek first his kingdom and his righteousness, and all these things will be given to you as well. Therefore do not worry about tomorrow, for tomorrow will worry about itself. Each day has enough trouble of its own."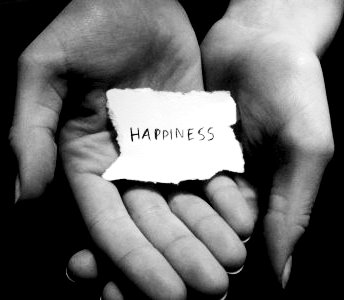 That said, the sort of peace that scripture promises us when we rightly pursue God, eschew worry, and embrace a posture of trust does not refer to a total cessation of all tension in our lives. Rather, it refers to a state of harmony or complementarity between the trajectory of our lives and God's purposes. Think of it like this: Right now, I am "at peace" with the President of the United States because my activity as a citizen of the United States harmonizes with the overall trajectory of that President and our humanly instituted government. Nevertheless, I still encounter points of tension in my life–and this would be true even if the President were perfect like God and the United States government was absolutely just and loving, like the Kingdom of God as it breaks into our world. Why is that? Because life! On this side of history before Christ's triumphal return, we may find wholeness and strength and unity with God and with each other, but we will not find a total cessation of all tension–a wiping away of every tear with "no more death or mourning or crying or pain" described by passages of scripture like Revelation 21:4–because these are all aspects of a future state of affairs depending on God's institution of total justice on the far side of Jesus's second coming.
As a result, we can certainly expect happiness and joy as we seek after the Lord while making all sorts of decisions in the day to day, but we should absolutely not expect to find an unbroken chain of bliss while the world remains a broken place that God is in the process of redeeming. This calls for courage. That's why in trying to encourage the relatively young and inexperienced leader, Timothy, we find the older and more experienced leader, Paul, saying that "God has not given us a spirit of fear and timidity, but of power, love, and self-discipline" (2 Timothy 1:7). Courage only bears content in the face of something that is scary; we need power and love and self-discipline specifically in the face of things that are difficult, that tend to provoke hateful wrath, that threaten to erode our perseverance. Yes, we can expect times of joy and happiness as we seek after Jesus, but we can also expect times of difficulty–even and perhaps especially when we are on the right track. As Christ himself said to his followers according to Mark 10:29 and following, "Truly I tell you…no one who has left home or brothers or sisters or mother or father or children or fields for me and the gospel will fail to receive a hundred times as much in this present age: homes, brothers, sisters, mothers, children and fields—along with persecutions—and in the age to come eternal life."
So to cap off this caveat, really trusting in God while making decisions about conflicting desires as we follow after Jesus means dealing squarely with the fact that we will encounter a mixture of good times and bad, happy times and sad. Moreover, we should remember that this is a normal thing, an outcome we should expect versus an indication that something has gone wildly off kilter. I've found that when I approach things this way, any anxiety about whether I am on the right track or how I should approach resolving this or that conflicting sets of desires tends to diminish.
Basically, we're talking about a posture that is active in the face of dynamic, real world conditions rather than passively waiting around for God to magically work out everything with no effort on our part. At the same time, we're talking about a posture that drinks deeply and thankfully of those times of happiness and joy without being thrown to terror in the face of sadness or difficulty, a posture that bases its ultimate hope and ultimate confidence in the supernaturally durable love of God transcending all things and bringing all things to ultimate reconciliation beyond anything we can do or even conceptualize. To see an example of all these different points pulled together in one statement, consider one of the last things Jesus communicated to his followers before he was crucified according to John 16:33, "I have told you these things, so that in me you may have peace. In this world you will have trouble. But take heart! I have overcome the world."
Note: For a pretty decent, longer read on how to make God-honoring decisions in general, check out Gary Friesen's Decision Making and the Will of God. Love you lots–you rock! (P.s. For pure fun, maybe also listen to this song "Call My Name" by Tove Stryke, about which I am currently obsessed.)
27 Jan 2012 340Leave a Commenthttps%3A%2F%2Fjacobheiss.com%2F2012%2F01%2Fst-facebook-syndication-a-go%2FShop+Talk%3A+Facebook+Page+Syndication+a+%22Go%222012-01-28+04%3A13%3A10Jacob+Heisshttps%3A%2F%2Fjacobheiss.com%2F%3Fp%3D340
by Jacob Heiss in Pwn All The Things, Shop Talk
I don't spend much time writing specifically about the act of blogging, but I realize that a lot of folks have found their way to what I'm writing lately because they have tracked me down from my reddit username, because they are even more into blogging than me, or because they've clicked through links shared on facebook. While redditors undoubtedly need no primer whatsoever on pwn'ing teh Interwebs (cutting out that cat facts craziness–now that's another story), I figure those of you committed to facebook or interested in so distributing your blogs might enjoy some shop talk about syndication.
I started a public facebook page a few months ago based on the hunch that there was probably a class of people out there who wanted to "like" a page in order to follow its updates rather than "friend" or subscribe to another facebook user. Sure enough, around 15% of the people who are currently pulling updates from my page right now fall into that very category. To utilize this fact whilst preparing for the inevitable flood of friend requests that will overwhelm my personal profile after I share my research on cold fusion, the cure for cancer, and how to put the toothpaste back in the tube, I decided to syndicate my blog posts straight to my twitter feed and facebook page.
There are a lot of ways to do this, but my favorite one at present utilizes Networked Blogs' protocol. It's pretty easy to set up if you want to check it out for your blog. And if you're a facebooker looking for an even easier way to get to my posts without leaving your comfortable womb of social networking, just click that neat-o little "Blog" icon like so:
This will magically bring you to this part of the page where you can see all the syndicated posts, like so:
And as the French gnome I met at the Starbucks near Chicago and Franklin would put it, c'est tout ce qu'il ya à faire!
Many thanks to Chris Bruno of The Restoration Project and Rose Gardner of Daskea.net for hipping me to this method, and many thanks to Paper Diamond for supplying the soundtrack to the composition of this post through their erstwhile soundcloud account. I gotta a show to catch by my buds of Milwaukee's I'm Not a Pilot; so, until next time, Shabbat shalom!